Virtual Academy MooC (VAM)
Virtual Academy MooC (VAM)
Because higher education deserves a higher standard LMS.
The Virtual Academy MooC (VAM) makes it easier for higher education institutes to reach and impact their students. Deliver courses online, track student progress, and manage student learning. All from one convenient platform.
Trusted by 100,000+ daily users.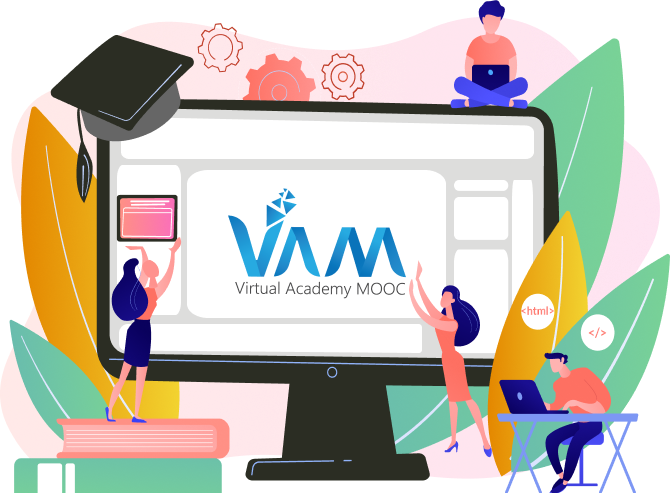 It's called "higher education" for a reason. Students, instructors, and even the learning are simply on another level. That's why higher education institutes deserve an LMS that goes above and beyond. And the VAM solution delivers that higher standard on a daily basis.
Here's why
VAM is the first and last LMS

you'll ever need:
Simplified learning management
Whether you want to train 10 people or 10,000, our LMS makes learner management convenient. Manage everyone from one dashboard.
Make students a part of the learning process, and not just an end-point. With VAM, you can engage students with an array of teaching styles and tools that cover everyone's needs.
Find out whether your work is having the impact you want. See student progress, engagement, achievements, and more. All from one intuitive dashboard.
Our solution scales with you.
What's holding your institute back? Most higher education institutes are limited by their IT infrastructure. Setting up servers, hiring personnel, keeping it all secure… The costs are just too prohibitive.
Our solution makes scaling simple. VAM has you covered whether your institute has 100 students or 100,000. Pick the product tier that works for you. We handle the hardware, software, and personnel. And you can upgrade or downgrade whenever you like.
Reach any student,
anywhere.
We believe in being inclusive. Education is a human right, and we're doing our best to make learning as accessible as possible. And to do achieve this mission, we built VAM to make sure no student gets left behind.
Whether they're on a desktop or on mobile, Android or iOS, VAM's cross-platform support means students can learn with whatever device they have. VAM looks and works great on anything.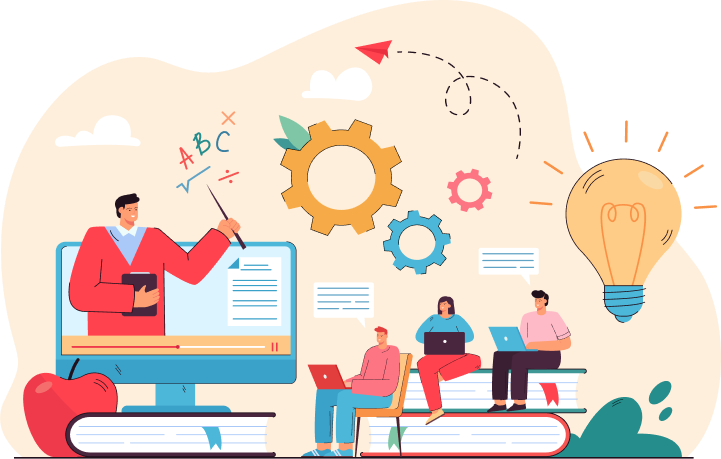 One login to rule them all
Our solution seamlessly integrates with Office 365, Google Workspace, and more. Log in, learn, and leverage an arsenal of digital tools, all using one set of credentials.
Creating
learning material

has never been easier
Instructors should have the freedom to focus on delivering impactful education. We designed VAM to help them do this, not distract them.

Creating learning content with VAM is simple: just drag and drop. That's it. No coding, no experience needed. We have dozens of templates ready to go, or you can start from scratch. Our solution makes it simple to create courses, exams, surveys, polls, and more, all with just a few clicks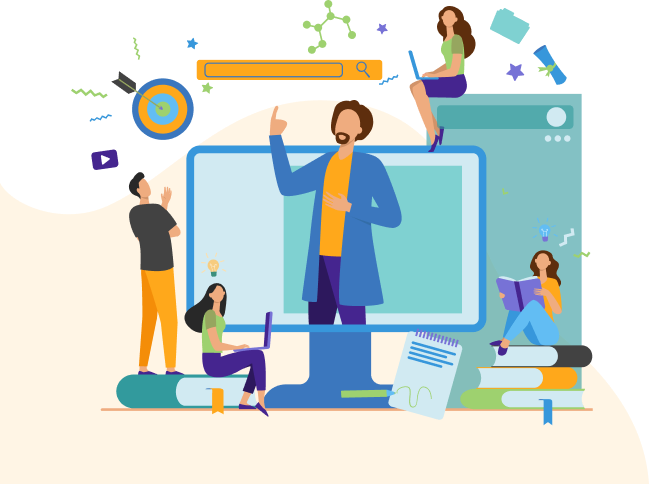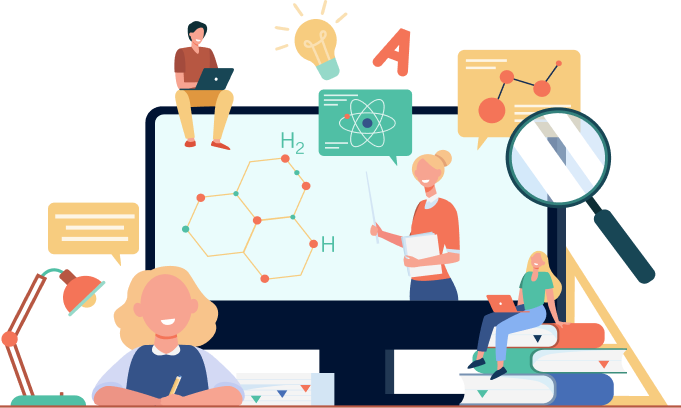 Self-Paced learning,

on the cloud
Some students like to take their time. Others race ahead. The traditional system just doesn't account for both. VAM, however, does.

Because VAM secures all your learning content in the cloud, students can access it whenever they're ready. They set their own pace. Which means students get as much from their studies as they want.
VAM is revolutionizing how higher education operates.
Students and instructors all over the world love working with VAM. Here's what they have to say:
i-Context (Pvt) Ltd, was awarded a contract to develop an integrated eLearning Platform for the government officials of Sri Lanka in 2016 which they completed the development in 2019 and currently being maintained by them under the guidance of Information & Communications Technology Agency (ICTA). In addition, they have developed digital content in three languages (Sinhala, Tamil, English) for five courses with the consultative support of subject matter experts in government organizations and ICTA.
Sameera Jayawardena
Head of Transformation - ICT Agency of Sri Lanka
We decided to partner with i-Context to offer e-learning solutions on AKAZA, the national cloud and chose i-Context because of its e-learning solution being fully-fledged and offers solutions that captures the entire spectrum of online learning from enrollment to certification to eLearning content development services to the market. They developed a custom-built software solution which has made its way through many versions to suit customers evolving requirements to offer corporate and training institutes at very competitive prices.
M.I. Deen
General Manager - Enterprise Solutions - SLTMOBITEL
Paramount in our search for a learning management partner was the need to offer our clients a learning management ecosystem that's easy to manage and built on a rock solid infrastructure. The solution offered by i-Context - along with their dedication to exceptional customer service - made our decision an easy one. We look forward to working with the i-Context team in offering their full line of LMS solutions to our clients.
Gene Yager
Creative Director - The Website Marketing Agency
Exordior has partnered with the eLearning solutions provider i-Context for the past few years with regards to their LMS and content development services. Their intuitive corporate learning platform VAC, was just what we needed to enable remote learning for our Enterprise Customers and support from the I-Context Solutions and Sales teams have been very attentive and incredible
Jitin Luthra
Director - Exordior Technologies Pte Ltd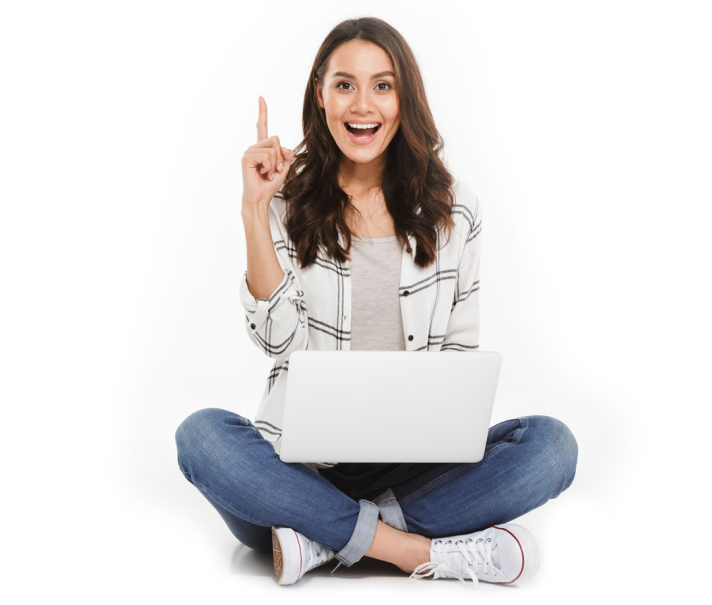 Ready to transform your higher education institute?
Enjoy all the benefits of taking learning online, with none of the strings attached. Get a demo session and see if VAM is the fit for you. (Hint: it definitely is.)