Customized eLearning content your people will love to use.
EduPrep is the ultimate learning content development service for corporates, higher education institutes, and schools. Based on scientific standards, designed to engage every learner.
500+ learning hours developed across 1000+ courses.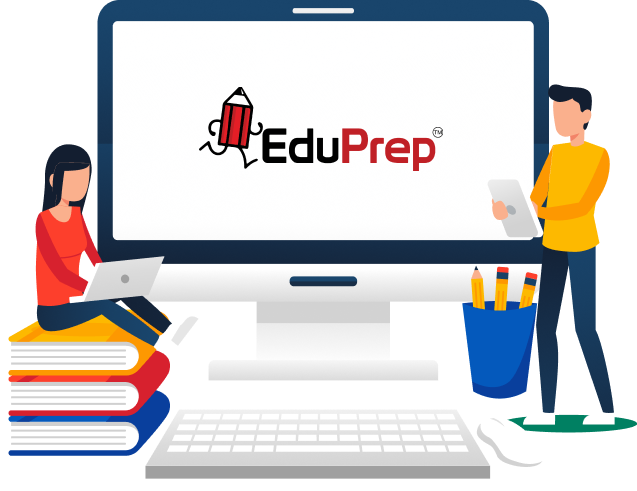 eLearning content for your context.
A round peg will never fit a square hole. And generic learning content just won't work for every learner.

We work with you to create customized eLearning content. EduPrep can transform your existing courses into engaging digital content, or work with you to create entirely new content.

On top of this customizability, EduPrep eLearning content is standard-compliant, too. Whether your LMS relies on SCORM, Tin Can xAPI, AICC, or any other format, our EduPrep specialists will provide you with the expertise to match your needs.
Crafting
responsive

learning experiences.
Today's learners demand flexibility. Their eLearning content should be able to match this demand.
All EduPrep eLearning content is based on responsive design principles. Which is to say, our eLearning content adapts to the user.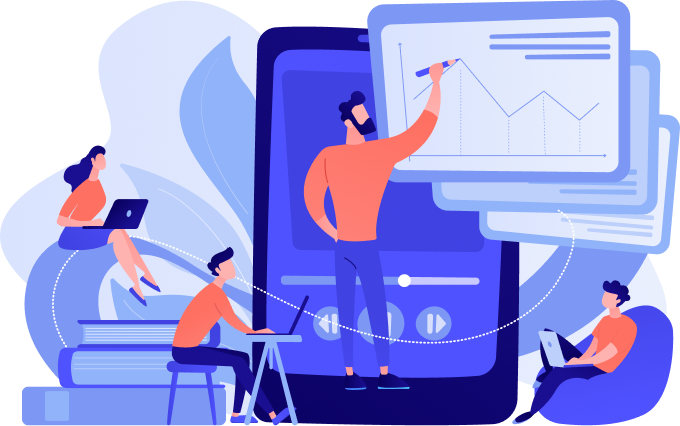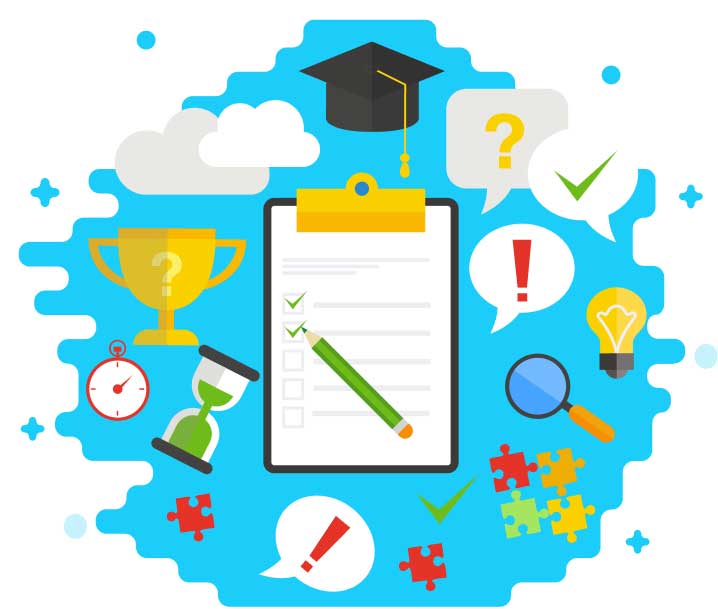 Bring learning to life with
interactive

content.
Would you rather read a bland slab of text or watch that same content as a vibrant, animated video? The answer is a no-brainer — in this day and age, video always wins.

With EduPrep, you can leverage the video revolution and deliver engaging eLearning content to learners. Our expert teams create interactive HTML5 content, 2D and 3D animations, VR and AR content, and provide voiceovers in your preferred language and accent depending on your needs.
Our content looks and works great.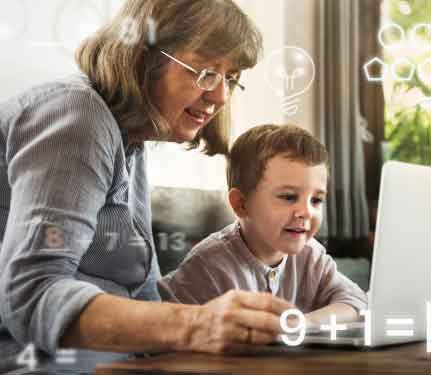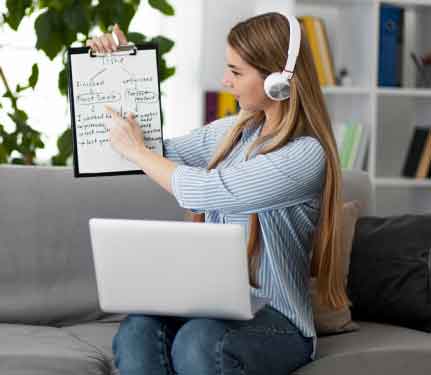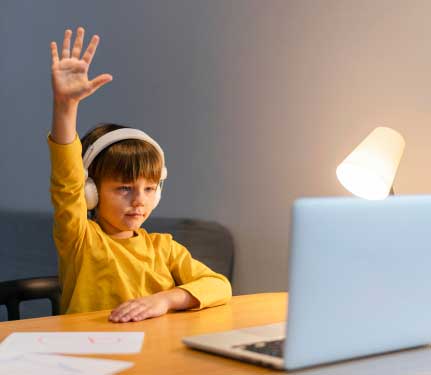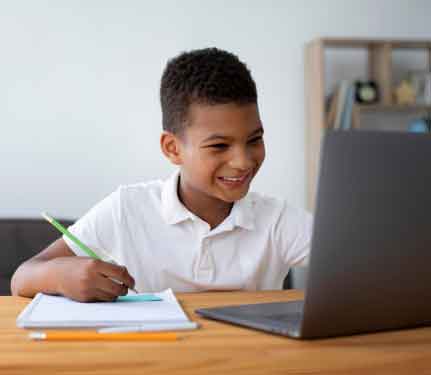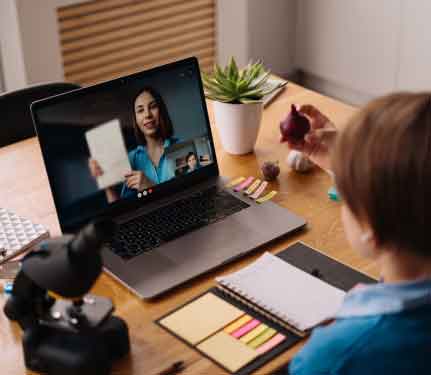 We've distilled learning content development to an art form. Using instructional design, our expert teams craft clear, thought-out content that's a joy to learn.

How do we do this? With the help of the ADDIE framework.

ADDIE (Analyze, Design, Develop, Implement, Evaluate) is a planning and execution framework used by programmers, designers, and instructors to create technological masterpieces.

EduPrep content built around the ADDIE framework is a blend of interactive learning, learning theory, hands-on practice, and other proven principles that guarantee learner engagement and retention.


i-Context (Pvt) Ltd, was awarded a contract to develop an integrated eLearning Platform for the government officials of Sri Lanka in 2016 which they completed the development in 2019 and currently being maintained by them under the guidance of Information & Communications Technology Agency (ICTA). In addition, they have developed digital content in three languages (Sinhala, Tamil, English) for five courses with the consultative support of subject matter experts in government organizations and ICTA.
Sameera Jayawardena
Head of Transformation - ICT Agency of Sri Lanka
We decided to partner with i-Context to offer e-learning solutions on AKAZA, the national cloud and chose i-Context because of its e-learning solution being fully-fledged and offers solutions that captures the entire spectrum of online learning from enrollment to certification to eLearning content development services to the market. They developed a custom-built software solution which has made its way through many versions to suit customers evolving requirements to offer corporate and training institutes at very competitive prices.
M.I. Deen
General Manager - Enterprise Solutions - SLTMOBITEL
Paramount in our search for a learning management partner was the need to offer our clients a learning management ecosystem that's easy to manage and built on a rock solid infrastructure. The solution offered by i-Context - along with their dedication to exceptional customer service - made our decision an easy one. We look forward to working with the i-Context team in offering their full line of LMS solutions to our clients.
Gene Yager
Creative Director - The Website Marketing Agency
Exordior has partnered with the eLearning solutions provider i-Context for the past few years with regards to their LMS and content development services. Their intuitive corporate learning platform VAC, was just what we needed to enable remote learning for our Enterprise Customers and support from the I-Context Solutions and Sales teams have been very attentive and incredible
Jitin Luthra
Director - Exordior Technologies Pte Ltd
Video to
VR

, we do it all.
If you're trying to teach a highly technical topic that needs hands-on experience, VR can be a great way to do it. But for some lessons, a simple animated video is enough.

With EduPrep, you get to pick what you need. Choose from the product tier matching your budget and get amazing content designed quick. No quotes or messy negotiations required.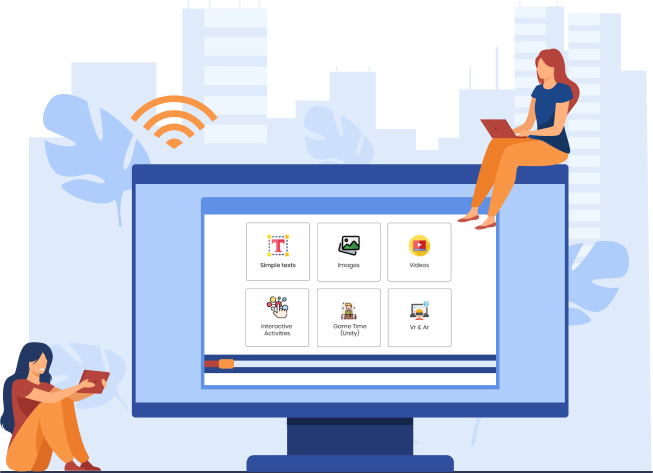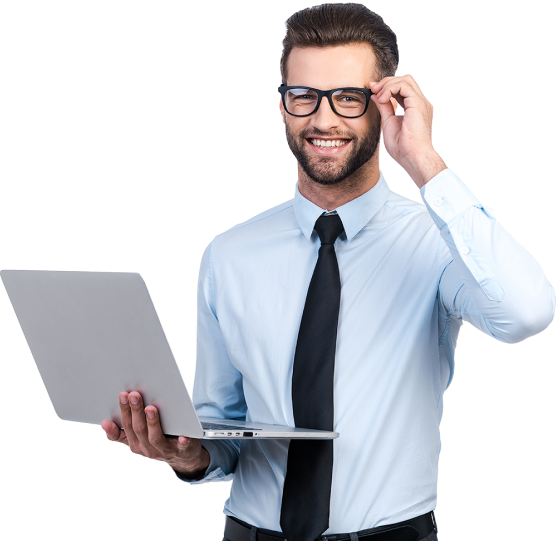 Want your own customized eLearning content?
Get in touch for more info.